My Story
Before I made my transformation I used to drink soda by the gallons, I smoked a pack of cigarettes a day and didn't eat anything that didn't come in a paper bag through the window of my car. I had approximately 30lbs to lose after the birth of my second child in January 2011. I tried walking & cutting calories. This all left me frustrated with mediocre progress. I didn't even recognize myself when I looked in the mirror… Continue reading my story >
My Downlaodable Training Guides
Get Access to My Training App
My mobile app allows you to follow your training plan and log your workouts. Notifications remind you of what workouts you need to complete, so your're always on track and it helps you stay committed to your training. You can review progress and keep yourself accountable by closely following your progress. You can track completed workouts, log body stats, add progress photos, and much more.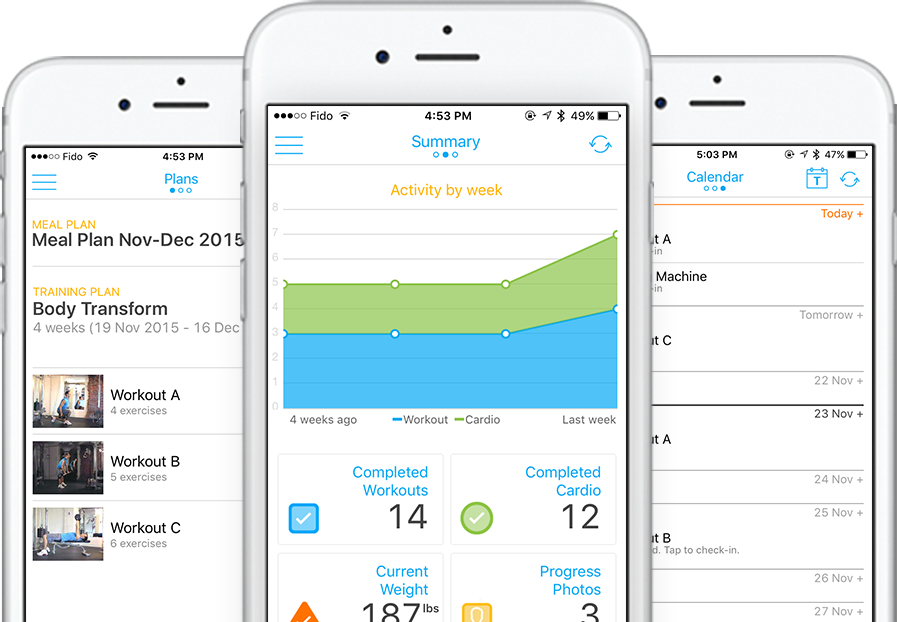 At #TeamLJB we stand for…
Self-belief/self love – keeping those promises to yourself, valuing your own body and loving the way you were made, in all stages of life.
Stepping out of your comfort zone – no one ever reached their goal or dream by staying in their comfort zone. We fearlessly try new things for personal growth.
Motivate & Inspire – we want our lives to motivate and inspire others to make a positive change, not only for themselves but also the world around them.
Kindness and encouragement – falling off the proverbial wagon, slip-ups and "life happens. We choose to meet these challenges with kindness, to ourselves and others followed by encouragement.
Any BODY can be "fit" – Living the fit life wasn't meant for a certain type of person. We believe a fit and healthy body can be had by ANYONE!