When I told friends and family I was going to Ethiopia, the first response I got from them was "why?" Pretty legit question, right? Of course. The next thing I was told was "that's pretty dangerous, you know?" And I guess they were right.
Anywho, my response was usually the same. I told them how I had been sponsoring a boy there for several years and I wanted to take the trip to go meet him and his family. This was all true…but not the whole truth. Keep reading.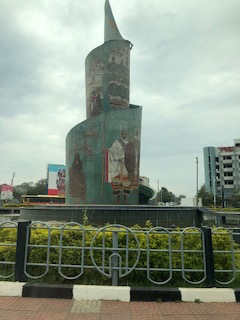 One of my greatest passions is competing. I am madly in love with competing. However, competing is a lonely and self-centered sport. It requires an obsessive personality focused on the conditioning and training of body and mind. It does not allow for much of a social life. I guess you could say I had become jaded by the fitness industry in general. Lately it's just gotten too self absorbed for me. I still love the prep and competing but I felt like I needed to give back. I wanted to step outside the gym and my own little world to help someone else who would actually appreciate my help.
In our group study before our trip, poverty isn't only about a lack of material things. It is defined as the result of broken relationships, relationships that are unjust, and are not harmonious. I could completely relate. In 2017 I had experienced a BIG broken relationship, my marriage. I was divorced back in May of 2017 yet months after I felt more broken than ever. I felt unlovable and incapable of love. I was convinced I wouldn't find true love again, nor did I deserve it. At times, I feel like you only get so many shots at it before your head starts telling you "nope, not you anymore, you had your chance and you screwed it up! Just go home and sit on your couch."
God told me to go on this trip.
When Brittany posted on Facebook about a trip to Ethiopia and any of the sponsors were welcome to go. I immediately felt the call. I knew it was what God wanted me to do. At this moment right now, I'm still trying to sort through all of the "why". Going on this trip has cost me a lot financially, porfessionally and emotionally. However, here's the funny thing about trusting God and having faith. The path may not seem clear, at all. More than likely, NOTHING will make sense. And it most DEFINITELY won't feel comfortable. That's kinda the whole point, right?
Duh! If it all made sense and seemed clear, then where would be the mental strength that comes from that? I am not skilled or equipped to understand God's plan or will. And neither are you.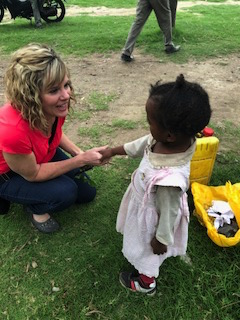 I believe one of the reasons God told me to go on this trip was to restore my faith in humanity and people. At the Carepoint the children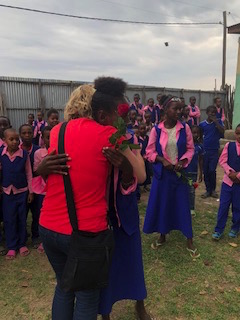 welcome you everyday with song and dance. You can walk and swarms of them come up and will take you by the hand then they look at you with the sweetest, shyest look on their faces, almost as if to ask, "is it ok to hold your hand?". These children just wanted my love. They didn't want to use me. They didn't want my attention only to blow me off and ignore me later on. Or show complete disregard to my time and expertise, as so many do. They wanted to sit with me and ask me questions about my children and my life. They wanted me to play frisbee with them. I would've given any of them the shirt off my back if they had wanted it, but that's not what they wanted. They only wanted a relationship with me. I read that when going on a mission trip such as this, 80% of the work you need to do is already done when you arrive.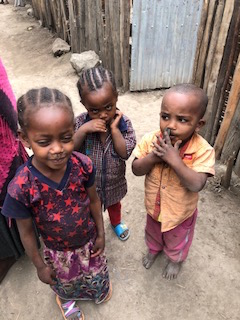 Encouragement
This isn't easy for me to type or share. This isn't "comfortable" for me. I have many fears about how this will be interpreted. But it's all the truth. I'm not even sure WHY I'm sharing all of this info. I read a book by Carl Lentz and the entire basis of the book is about owning the moment. When having all my doubts and fears I came to a passage in the book that I'm about 90% certain was written specifically for me. He says "your brokenness can be a bridge to somebody else's wholeness." The Apostle Paul said that "Therefore I will boast all the more gladly in my weakness…for when I am weak, then I am strong." So, I guess that's another one of my "whys". God called me to go so that in sharing my weaknesses, doubts, fear, insecurities, etc. I would bring encouragement to others.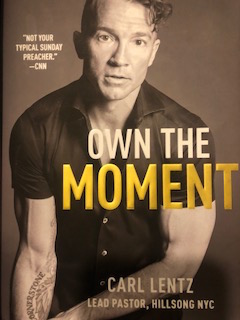 I felt like the least qualified candidate to go on this type of mission trip. I didn't feel good enough. With no gym to workout in, no shaker bottles, and wearing non-workout clothes I was completely out of element. But God chooses whom He chooses. It's not suppose to make sense to us.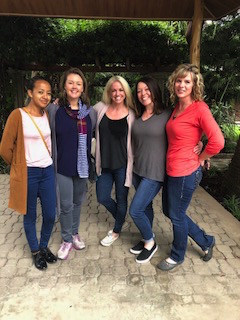 To sum it all up, listen to the song "Different" by Micah Tyler. The lyrics of that song will tell you EXACTLY what I wanted by going on this trip to Ethiopia. If you don't have it already, go download it from iTunes. I'll even give you the $1.29 it costs if you message me and tell me you read my blog and got the song (mainly because I know no one will go to that length).
After my trip I came home and had a good cry. I miss those children, that country and the people so much. I  promised God that if He sent it my way again I would never take love for granted. I will cherish it and respect it, I will  be a new person.
I'll close with this, we still need your help to sponsor children at the CarePoint. Please follow this link to sponsor a child. I also had the privilege of meeting and working with Cheri Rogers, the founder of Destagirl. More on that to come, but you can read more and donate to her cause here 
Crazy, healthy and happy!
Leanna JB