If someone asked me out right, "why do you compete?" The answer to that question is simple. Because I can.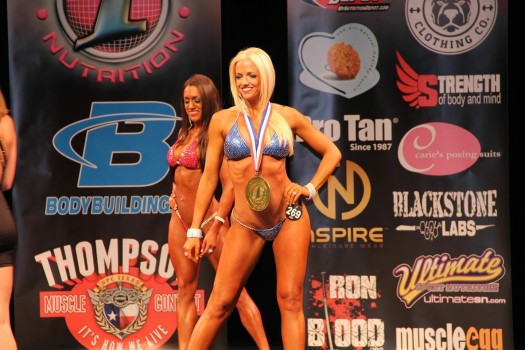 When I began my transformation I was a 29 year old mother of two. I read a testimony of a woman that was a college professor. She described herself as "the girl who had always had it all together", but then she said that motherhood threw challenges at her that she never even knew were possible. She suddenly felt overwhelmed. I could relate. The ending to the story was that she got it all back on track, then entered a bikini competition as way to reward herself for her hard work. It didn't say if she placed, didn't even say whether she pursued competing any further than that. I just admired her honesty. I looked at myself and to think that I could enter a competition for this whole "working out" thing I've grown to love so much AND the thought of getting a trophy for it too! WOW! That sounded awesome!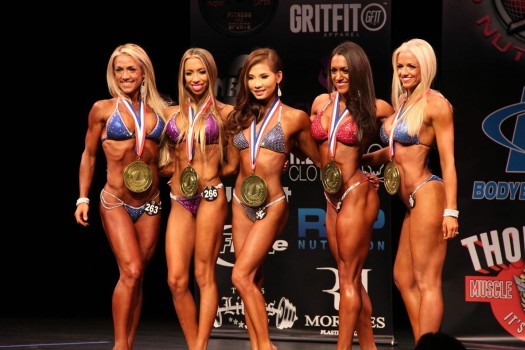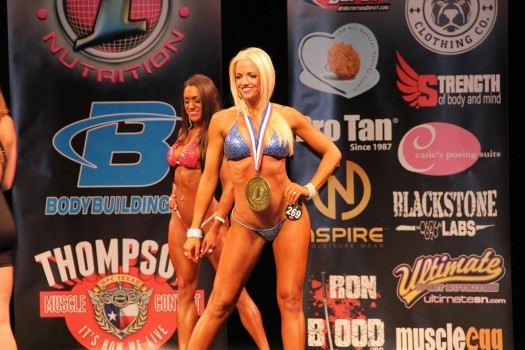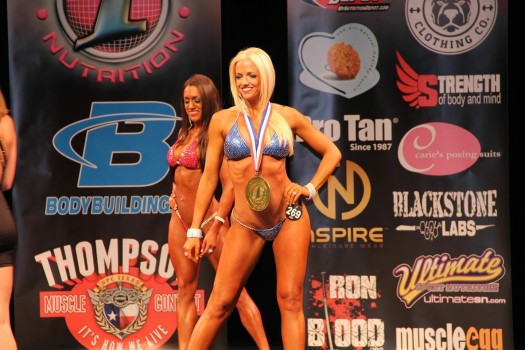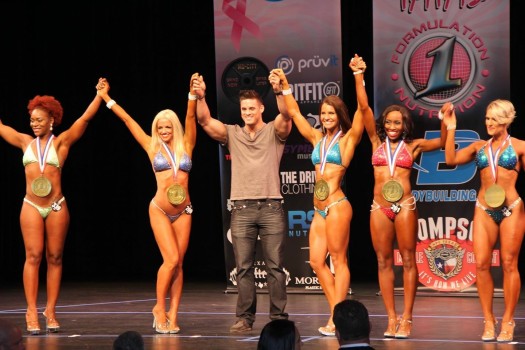 On October 17, 2015 I placed 3rd in bikini drug tested division and 4th in bikini open at the Formulation 1 in Houston. Placing in a competition can feel like all of the stars have aligned, the clouds parted and the sun shined directly on you. It's an amazing feeling that doesn't fade like your spray tan. It sort of builds over time. The night that I placed at my last bodybuilding competition, no, I didn't cry when I got my medals. But I think I've cried every day (just a tiny bit) since. For me, it didn't settle in until afterwards. I know it may not seem like that big of a deal to some, but to me, it meant the whole world. Mainly because competing is absolutely the hardest thing I have ever done in my entire life. PERIOD! Nothing else has ever demanded so much dedication, perseverance, confidence and mental strength like competing.
If you watched my posing video I shared on FB then you've seen footage of me at the absolute most nervous and terrified moments of my entire life. Didn't really look that way though did it? HA! Thank God for that. When I go out on stage I'm not thinking I'm going to crush everyone else. I'm not telling myself that I've got the best looking physique on stage. No, I'm just telling myself that I've earned it. My physique wasn't bought in a store, it came through years of hard work, dedication and patience. I'm telling myself that only I know what I am truly capable of doing. I'm also wondering if I look as nervous as I feel. I wonder if the judges can see that my smile is shaking, or if I have "under-boob" hanging out of my suit. The judges don't know my age, story and that I've had two children. But that doesn't make me better than anyone else. We all have a story and our own challenges. I'm pretty sure every competitor would love to walk out on stage holding their "before" picture.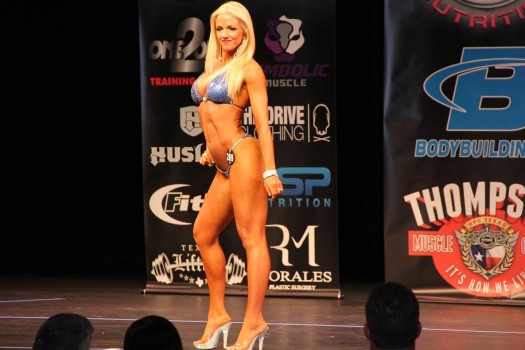 Placing 3rd & 4th at an amateur competition may not seem all that impressive to some, but just trust me. Until you've had two children, until you've competed at Nationals only to come home, gain 20 lbs, then try to get back in the game. You have NO idea how hard that is. So, for me this was redemption, for myself. To show myself that I was still pretty freaking amazing. I still got it! My one talent is that I don't even know how to quit. Probably couldn't even if I tried. So now I'm going to work on fearlessly pursuing my Pro card in 2016. Some may think I don't have a very good chance or that the stakes are too high but I don't concern myself with the opinions of the peanut gallery. The dreamer in me is an eternal optimist.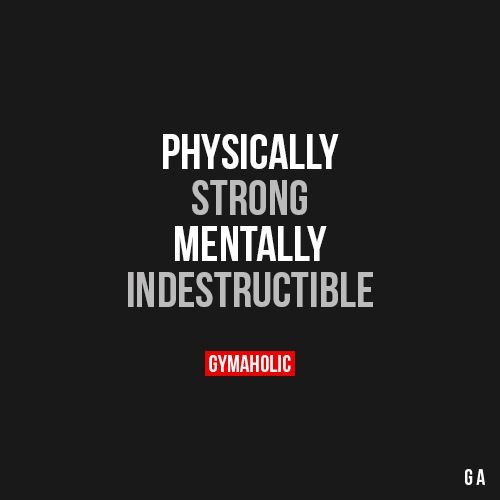 I would encourage anyone that has a dream of competing to relentlessly pursue that dream. Some might think bodybuilding is meant for a certain body type or genetics. Not true. Not true at all. All that it requires is a certain mind set. It may sound cliché and we've all heard it a thousand times, but you can do anything you set your mind to. The biggest mistake I ever made in competing was thinking that there was something wrong with the way God made me. I gave that up though. I can be quite sassy and bold at times. Maybe you think I'm not very muscular for a bodybuilder. Maybe you think I'm too skinny, or that I have weird abs. That's fine…whatever. I've just developed this attitude that if you don't like me, then F*&$ you! And to be quite honest, I think everyone should have that same mentality also. If you have questions or would like some encouragement, please feel free to contact me. In life there will be people lined up to tell you all of the things that you can't do, how it may NEVER happen. I'm not going to be one of those people. I may give you a heavy dose of reality and truth, but I will never tell you what you can't do. #npcbodybuilding #npcbikini, #npctexas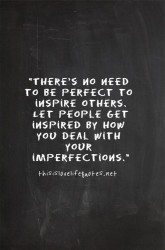 I also want to give a huge "thank you" to anyone and everyone that complimented or congratulated me. Don't think that if you know nothing about bodybuilding or working out that your encouragement meant any less to me. Not at all, in fact, it means the world because it shows that you can step outside of what is known to you to be an encourager to others. I admire that so much! THANK YOU!
Crazy, health and happy!
LeannaJB 😉