A few years ago when I took Humanities, we were asked to define beauty and give examples of things that we thought were beautiful.
This really got me to thinking critically and when I really thought about it, the things I found beautiful weren't really things at all. Forgiveness, redemption, those were just a couple of what I found beautiful. One of the examples I gave was my son's sense of humor. One night our cat had come into the kitchen, sat down on the floor, then sneezed. My son told him "bless you CJ (that's my cats name)" then he laughed hysterically. So did I. My son and I have a very light-hearted sense of humor.
More recently, one of the things I find most beautiful is watching a person live out their passion…to see them doing exactly what it is they were born to do. I remember the first moment I saw Misty Copeland. It was on TV in an Under Armor commercial.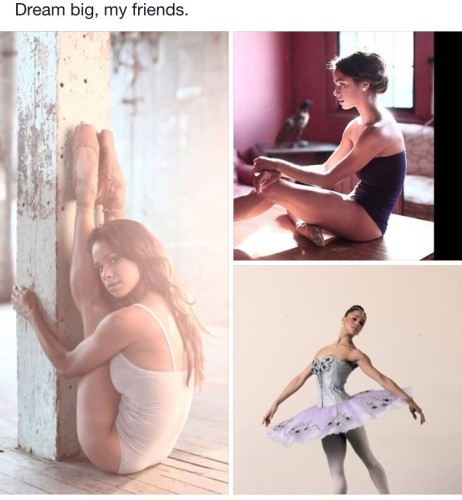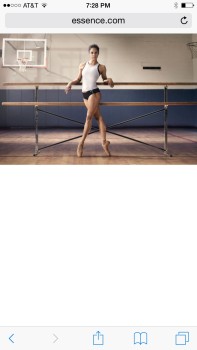 I saw her and I thought she was one of the most beautiful things I had ever seen in my life that I wanted to jump up from my seat and go to Academy right then and there and buy an Under Armor sports bra so that I could be just like her! Some of you reading this might be laughing but I'm being totally serious. Not only do I think she has one of the most aesthetic female bodies but watching her, the way she danced was so beautiful. You could tell she was doing exactly what she was born to do, that she didn't care what anyone else around her thought, she was going to live out her passion. Her inner beauty was radiating through her on the outside. The more research I did on her I found out that she was mixed race and that she received a lot of negativity for that and been criticized and turned down from ballet school. Watching her and reading about her pushed me a little more and helped me step out of my comfort zone. I hope that is what people see when they see me doing my thang, that I 'm doing what I was born to do. I'm EXTREMELY passionate about what I do. You know, lifting weights, competing, and blogging about it all on the internet. Health and fitness are my passion in life and I want desperately to help and inspire others by sharing my experiences.
So, what makes you beautiful? Would you describe yourself as beautiful? I follow a girl on IG that has lost over 100lbs. She sometimes features other success stories on her page. I'll admit I've sat in my car, waiting to pick up my son from school and stated to tear up reading what some of these people wrote. Most of them were written by people that had been very overweight most of their life but have had dramatic weight loss success stories. They described how they had started diet after diet and fallen off the wagon or given up. They shared their feelings about their reflection in the mirror and some of them even used the word "disgusting" to describe the way they felt about themselves. Reading this absolutely broke my heart. It hurt to think that someone would use that word because of their body fat percentage. The only time anyone should describe themselves as disgusting is if they haven't showered in a week. And even then, it' should be in a joke. Having a low body fat percentage doesn't make your jokes funnier, it doesn't make you a cooler person to hang out with, and it doesn't determine how beautiful you are. Be your most beautiful you. Do what you were born to do and stop caring about what anyone thinks of you. Stop thinking of wearing a certain size in pants as your key to happiness and success. Don't even think of good health or a fit body as the end goal, but rather just the vehicle to get you to your other goals in life. So, exercise, eat mindfully, take good care of your body because you love yourself, not because you despise your reflection in the mirror because society told you that you weren't good enough. There is so much more beauty in every person that the outwardly appearance. I know how cliché that can sound but it is so true. Some of us see things a little differently when we look at a person. I find manners much more attractive than muscles. Confidence, class, manners, the action of thinking outside of yourself to help and show compassion to someone else, those are things money can't buy. Those are qualities that make a person truly beautiful. A person may be aesthetic but if they are selfish, self-seeking and shallow then, to me, they aren't very attractive at all, even if they do love to workout as much as I do. So, take this as your mid week motivation from Leanna telling you that even if you don't feel like it very much, you are beautiful.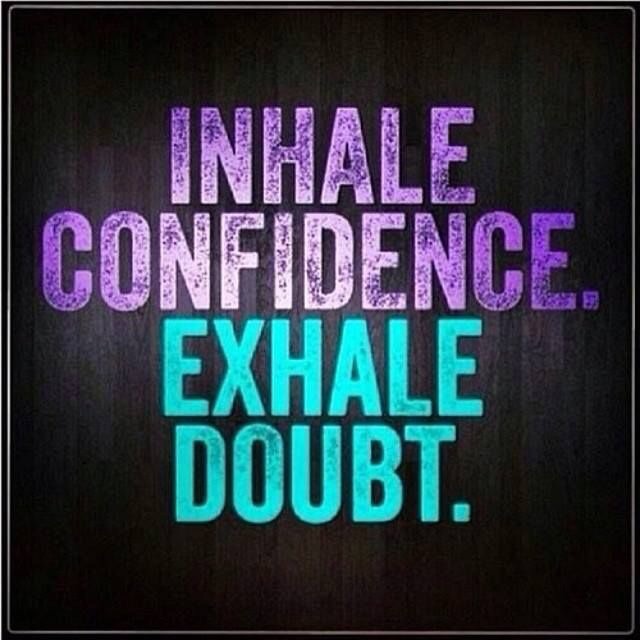 Crazy, healthy and happy 😉
Leanna JB